At Desk, we always like to look ahead. We have more than 30 years of experience in engaging customers. Community marketing is a concept we are more than familiar with. We analyse the challenges our partners face and proactively work to come up with solutions. This results in a range of different consumers platforms where supply meets demand. You can also use a platform to reach a specific target group. At Desk, we harness this potential to launch platforms ourselves.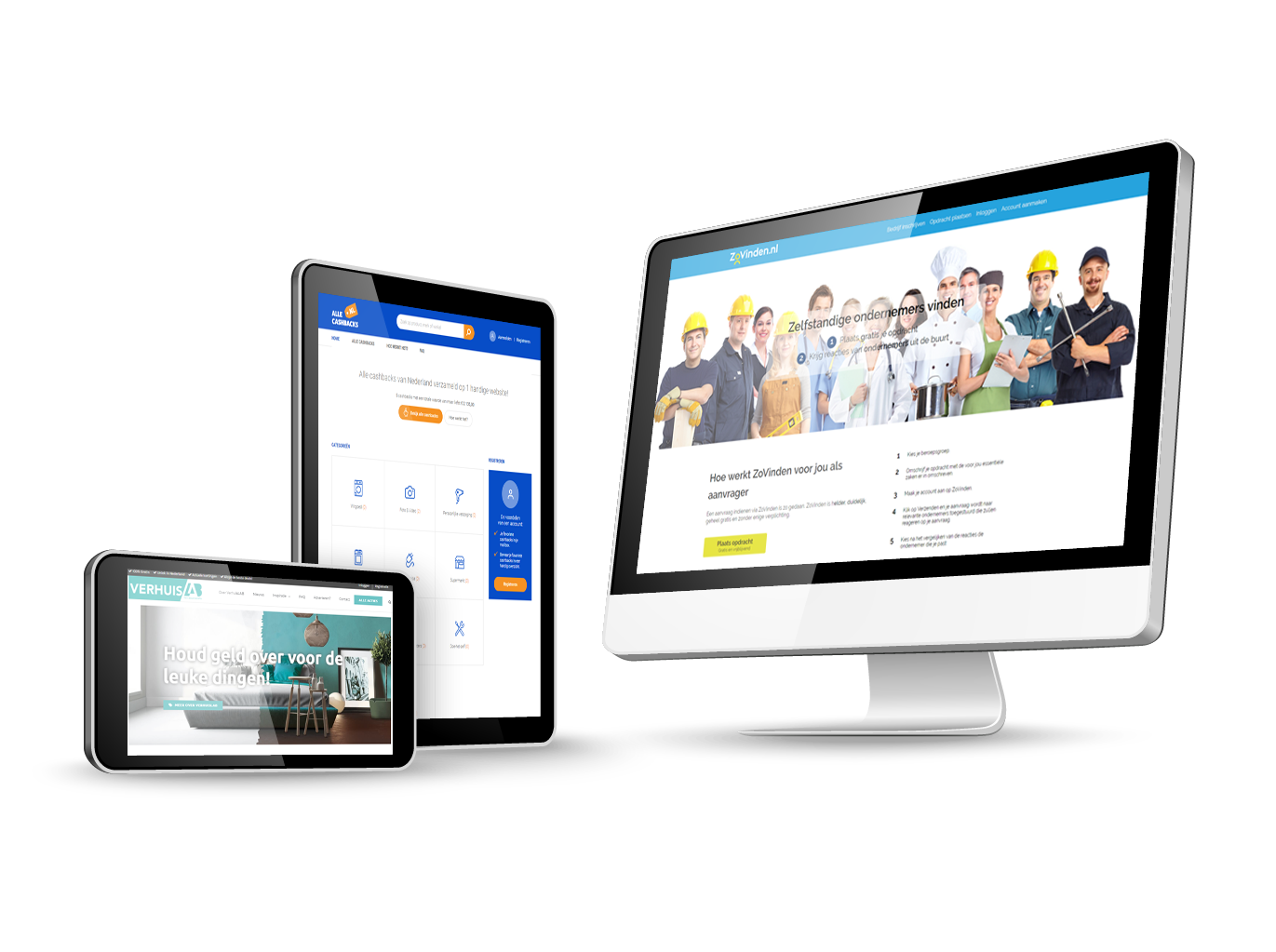 Benefit platform
Desk offers platforms to offer benefits to users, especially for companies with a large number of customers. Customers usually pay an invoice or a subscription periodically. Giving discounts isn't great for your margin and is best avoided. By offering benefits from other partners (often brand manufacturers) exclusively to customers of an energy company or telecoms provider, for example, they can take advantage of the benefits available, without it costing the company much. In some cases, this retention method can be implemented as a revenue model.
Online cashback
This is another platform that can be used as a loyalty tool, offering cashback deals to small and medium-sized enterprises. The platform shows offers from a large number of online stores targeted at the B2B market. Wherever customers make a purchase from one of these companies, they receive a cashback amount paid into their bank account. This is a great way to offer something extra to customers, without it eating into your own margin.
Price comparison
Desk operates several price comparison sites. For consumers, it's becoming more and more difficult to see the forest for the trees. You get bombarded with adverts and it's tricky to work out whether a product is really cheap or not. Desk has developed tools and resources to show up-to-date prices for that day, comparing them with other retailers or with previous prices. So, you can quickly find out whether you have the right price and save money by going to the right store at the right time.
Gifts for every budget,
available directly or by post
Would you like to surprise your customers or employees with a gift as a token of recognition? Let Desk arrange it all for you!
Whether you're an energy company, market research firm, or another organization, Desk offers a range of fun little gifts that don't cost the earth, but can brighten up the day. From physical gifts to digital codes or vouchers for a free product or service. Physical gifts can be delivered at home or collected from a retailer.
Alternatively, you could offer cashback. The customer buys the product in a store of your choice, uploads a copy of their sales receipt or invoice, and receives an amount off the purchase into their bank account.
A small gesture can do wonders. Gifts are available from €1. So, why not put a smile on your customers' or employees' faces?